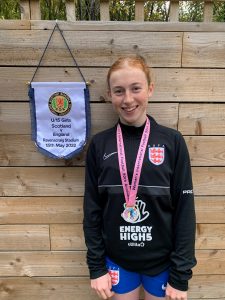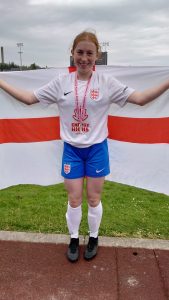 We are proud to report that Niamh Boothroyd who Dere Street Barristers have had the pleasure in sponsoring this season whilst playing for the England Under 15's Girls ended the season with a brace of goals and an assist.
England played against Scotland on Sunday 15th May 2023 at the Ravenscraig Stadium, Greenock, to celebrate the 50th anniversary of the first International game after the ban on Women's football was lifted. England were 2-0 after 10 minutes before Niamh scored two spectacular goals and an assist in a thrilling match which ultimately ended in a 3-3 draw and Niamh was awarded the MOTM.
Congratulations Niamh we look forward to following you next season and beyond.