There will be a memorial service for Ross on 29th November, 1.15 pm at Clifton Parish Church, Clifton, York, YO30 6BH. This will be followed by refreshments at York Sports Club, Shipton Road, York, YO30 5RE from 2.20pm.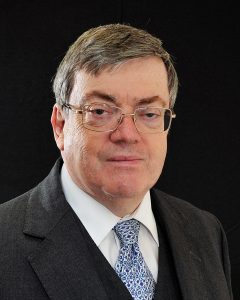 It is with great sadness that we report the sudden death of Ross Lee at his home in York yesterday, 30th October 2019. He was 72.
After Oxford University and a first career teaching history Ross was called to the Bar in 1987 (Gray's Inn). He completed his pupillage in Chambers with Robin Denny and subsequently became a founder member of York Chambers (1990) and then Dere Street Barristers (2011). He practised across the spectrum of general common law and served as Secretary to Chambers and on the pupillage committee. He was a regular on the barristers' annual fishing trips to North West Scotland and on our football tours to Europe.
Ross was an enthusiast with diverse interests including blues, beer, politics and history; he was a recognised and published authority on the Civil War, 1642-1651. He loved the Bar, the collegiality of Chambers and relished the opportunity to fight to uphold the rights of others.
Witty, generous and particularly supportive of younger colleagues he was held in genuine affection by his many friends in the legal world. Unsurprisingly, he maintained his connection with Chambers after his retirement. He will be sorely missed.
Our thoughts are with Clare, his wife for the past 45 years, and their families.