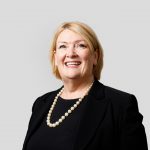 Criminal Barrister, Anne Richardson's prosecution of the case secured the conviction of the Defendant for the offence of Rape resulting in Mark Heron receiving a nine year imprisonment order at the sentence hearing that took place at Newcastle Crown Court this week.
Heavily covered by the media, Heron was tried and convicted in his absence having failed to attend Court after day two of the trial when a warrant was issued for his arrest.
At the sentencing hearing, Dere Street's Liam O'Brien defending said Heron, who leads an "isolated and solitary" existence and has few friends, continues to deny the rape offence.
If you require any further information regarding Dere Street's criminal team their clerks' contact information can be found here.