Date of event 12th May, 4.30pm-6.30pm (zoom)
Inspirational Women of the Law is a biennial event and photographic portrait series at Newcastle Law School which celebrates the lives and careers of inspiring women who have worked with the law for social justice.
Our speakers will talk about their lives and their careers, hurdles they have overcome, the people who helped them and what inspires them in the work they do.  There will time for questions and all are welcome.
The event is ordinarily held at Newcastle Law School but due to current circumstances it will this year be held on zoom.
Please register here:
All information can be found on our website: www.iwlaw.uk and twitter: @Women_ofLaw
Speaker biographies
Madeleine Rees, OBE
Madeleine Rees is a British lawyer and Secretary-General of the Women's International League for Peace and Freedom (WILPF), a role she has held since 2010.
For most of her adult life, Rees has worked nationally and internationally to advance human rights, eliminate discrimination, and remove obstacles to justice. In addition to her work specialising in discrimination law with a major firm in the United Kingdom, she has also held various roles with the Office of the High Commissioner for Human Rights (OHCHR) – including as Head of the OHCHR in Bosnia and Herzegovina, where she helped expose human rights abuses and and the involvement of UN peacekeepers in sex trafficking.
As Secretary-General of WILPF, Rees is leading the organisation's efforts to work through national and international legal frameworks to advance a future of human security and justice for all. Passionate about connecting women across borders to share experiences and organise for action, she is committed to building a true global movement for feminist peace.
In 2014, Rees was awarded the OBE for her services to human rights, particularly women's rights and international peace and security.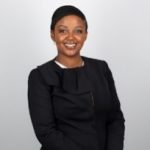 Natasha Shotunde
Natasha Shotunde is a barrister at Garden Court Chambers, an elected Bar Council member sitting on the Bar Council's Equality, Diversity and Social Mobility Committee and the Co-founder and Chair of the Black Barristers' Network. Her practice has encompassed a variety of practice areas and has a current focus on family law and human rights, as well as working on the Dame Linda Dobbs Review. Her family practice includes public and private children law and international family law. Many of her cases involve domestic abuse, including FGM and Forced Marriage. She is passionate about women's rights, particularly women from marginalised communities. Her passion for social mobility drove her to be one of the Bar Council's first tranche of Social Mobility Advocates, speaking on Channel 5 News and at various events about the subject. She is currently focused on improving the working lives of Black Barristers, increasing their visibility and lobbying for change within the profession. In 2020, she won the "Highly Commended" award in the Chambers UK Bar Awards for Future Leader: Diversity and Inclusion.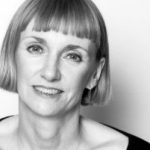 Fiona Bawdon
Fiona Bawdon is a legal affairs journalist turned social justice campaigner. She is comms consultant to We Belong – Young Migrants Standing Up, which campaigns to end Home Office's hostile environment policies; and director of Impact – Law for Social Justice, a consultancy advising on using strategic litigation to bring about social change. She is founder and organiser of the Legal Aid Lawyer of the Year awards. www.fionabawdon.com; @fionabawdon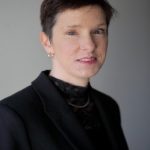 Eran Cutliffe
Eran is a solicitor and since her qualification in 2008 has worked for the Crown Prosecution Service. Eran has had a number of roles in the CPS including that of a specialist in the Youth Court and Domestic Violence cases before moving on to a Complex Casework Unit. She obtained her higher rights of audience in 2010 and also completed further training in Rape and Serious Sexual Offences.
Eran's current role is as a Specialist Prosecutor based in the Special Crime Division. She advises on and prosecutes a range of high profile and complex cases including those involving 'disasters', corporate manslaughter, gross negligence manslaughter, serious police corruption, election offences and assisted suicide. This frequently involves leading teams of investigators, expert witnesses and counsel in taking cases to trial. Eran also quality assures the work of other CPS lawyers in relation to private prosecutions and serious communications offences.
In 2018 two cases that Eran dealt with whilst working in the West Midlands Complex Casework Unit were featured in the acclaimed BBC documentary 'The Prosecutors'. One of the cases involved the trafficking and exploitation of children and resulted in the first convictions under the Modern Slavery Act 2015 for offences involving children. As a direct result a number of children were able to remain in social services care and start to rebuild their lives. The publicity generated by the case also raised the profile and awareness of this type of criminality. The other case featured was the first to successfully use drone GPS data to prosecute an organised crime group using drones to fly items into prisons.
Eran was awarded an OBE in the 2019 New Year's Honours List for services to law and order and also received the Public Engagement Award at the 2019 CPS National Staff Awards for her work in positively supporting and enhancing the reputation of the CPS.
In November 2019 Eran received an honorary doctorate in law from the University of Law.
Carly is a specialist family law barrister conducting public law Children Act 1989 cases of significant complexity on behalf of local authorities, family members and children.  Carly was Called to the Bar in 2003.
Carly was appointed to sit as a Recorder (Family) in 2016 and was authorised to sit as a Deputy High Court Judge (Family Division) in 2019.
Carly sits as an Assistant Coroner in Northumberland (since 2013) and in Newcastle Upon Tyne (since 2015) and has particular expertise in cases with complex medical and expert evidence.
She is instructed in cases involving significant non-accidental injuries to children, including fatalities.  Carly has appeared in several high-profile cases involving the most serious forms of child abuse, including abnormal illness behaviour, systematic physical abuse and sexual abuse.  Carly has acted in a number of international child abduction cases and adoptions involving a foreign element.   She has appeared in a number of cases involving Reporting Restriction Orders and appeared in the first care case that was the subject of live media reporting, (the rehearing of the Fact Finding hearing concerning Poppi Worthington).
Carly has been on maternity leave from the Bar since September 2016 and has been sitting as a Fee Paid Judge exclusively since that time.  Carly hears cases at Circuit Judge and High Court level and has been sitting full time in the Family Court over the course of the last 12 months to assist during the Pandemic.  This has included hearing cases involving Non-Accidental Injuries, Historic Sexual Abuse, Female Genital Mutilation, deciding issues of Jurisdiction in Non-Hague Convention Country cases, Abnormal Illness Behaviour, Medical Treatment and Deprivation of Liberty authorisations.