Sam has been appointed for a further period of 5 years and has been a member of the Panel since 2007.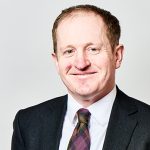 Sam's Government work includes all aspects of employment law, representing a variety of Government departments.  
In addition, Sam is regularly instructed in personal injury matters, particularly for the Ministry of Defence in cases involving military, for example Inglis v. MoD [2019] EWHC 1153) and other injuries sustained by soldiers.  More information on Sam's practice can be found here.